David Swinney - RN - Registered Manager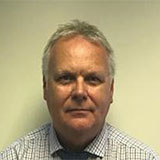 David has been involved in the arena of social care for 40 years. Having developed His career from that of a Registered Nurse working within the Health Service and Independent Provision and onwards to Manager of Home Care Services on behalf of Advanced Care Yorkshire.
David has contributed to Social Services Steering Groups in Northern England as well as representing the Independent Sector in the development of National Training Standards on behalf of National Care Organisations.
David was the inaugural winner of the Homecare Manager of the Year Award organised by the Caring Times, an accolade presented in recognition for the achievement of outstanding staff and organisational development. David has successfully guided organisations in the achievements of Investors in People accreditation as well as other benchmarking activities.
SHEENA KURRING Dip RSA – Director and Nominated Individual.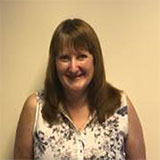 Sheena has over 40 years experience in the Health and Social Care industry spanning life as a carer, working in a variety of care and nursing environments, progressing to owning her own care company from 2000 to 2008, working as a Standards and training officer during that time.
This then dove tailed with a training Company teaching back to the Health Care sector which was extremely successful and taught all over the country for the largest Care provider in Britain at that point in time, this culminated in a win at the regional finals of the National training awards. From there Sheena ran a charity specialising in Learning disabilities then built a domiciliary care Company for an ex colleague, as that came to a conclusion Sheena, her father John and mother Anne built Advanced Care Yorkshire. Sheena holds a Registered Managers award.
Sheena manages Human Resources and is tasked with the on-going development of the training division. She brings a depth of caring and management skill to our strong team, is a hands on Manager and is well known to all the companies individuals, their families and Personal Assistants. Sheena has strong links with a variety of organisations from Local authorities, to Skills for Care our sector skills council, encompassing into work programs, Local colleges, jobs centres, and many local employers.
Sheena holds qualifications in
NVQ's 2, 3, 4 in Health and Social Care
Moving and Handling Instructor and Train the Trainer
NVQ 4 Learning and Development (Foundation Degree)
RMA Registered Managers Award
Assessors Award A1
Train the Trainer with the capability to teach over 100 subjects, Trained as a college tutor
IAG Advisor, inclusive of performance review, person centred planning and restorative practice
Also holds maximum security clearance to teach in category A maximum security prisons
Sheena has sat as an ambassador for NHS, NTA National Training awards, and sat on a panel accrediting units and qualifications, she has also sat on a local learning disability organisation's board.
Sheena was born in Harrogate moving to the East Riding at an early age. Inspired by her parents work ethics and her first experience of caring at 14, work experience combined her love of horses and children when she was sent to teach riding to disabled youngster's, Sheena then did this voluntarily on an evening and weekend for the following couple of years, when her mum would look for her Sheena was either in the stables or exercising the family dogs (Irish Setters) of which she still owns and shows 2 to this day. Sheena has brought up a family of 5 single handed, and has grandchildren in which she has instilled her own work ethics, and is seen in the fact this is a family company.
Sheena has spent many years teaching both our Personal Assistants and external staff for a variety of other companies, using her experiences to enhance the courses and make them come alive, she is enthusiastic and dynamic in her approach, teaching theory, practical skills and knowledge, effortlessly crossing between the aspects to ensure full participation for all of the candidates in her classes ensuring no one gets the chance to be bored. All of her classes have the right mix of both seriousness and fun to ensure the students gain knowledge but also enjoy what they are learning.
JOHN WOOD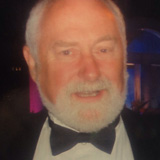 John Wood has had vast experience of being a Managing Director for 40 years mainly within the computer industry working with some large organisations including International Harvester's, Browns, Yorkshire Imperial Metals, NCR, Nord Systems, and PCMS. He has been responsible for working with and implementing some major Government contracts including Councils, The Police, The Ministry of Defence, Schools and Colleges, writing software and designing efficient and time saving programs, he has been involved in the Health and Social Care industry since 2000, and has had ownership of five companies, computer companies, a Domiciliary Care company and a training company training in Health and Social Care now leading Advanced Care Yorkshire into the future
Over the years John has studied and achieved accountancy courses, I.T courses, Business courses, health and safety courses and operational research courses.
John jointly fulfils the role of Company Secretary. John (who also doubles as Sheena's dad) works on the business planning, also dealing with the Banks and the finance aspect of the business, for which he is a strong lead, co-ordinates the team and orchestrates Advanced Care Yorkshires continued growth and development.
ANNE WOOD – Finance Director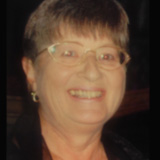 Anne is appointed as Manager of finance; (On her rare days off Anne also doubles as Sheena's mum) Anne has an extensive background in Banking having worked with some large organisations including Yorkshire Bank heading up credit control and The Mercantile Credit company. In the early days Anne started her extensive career at British Aerospace/ Blackburn's progressing on to work for International Harvester's in Doncaster, then to Vickers instruments in York starting up companies for colleagues along the way. Anne is responsible for payroll and invoicing and is supported by Peter Clarke our company accountant/auditor & Liz Turpin who is our bookkeeper.